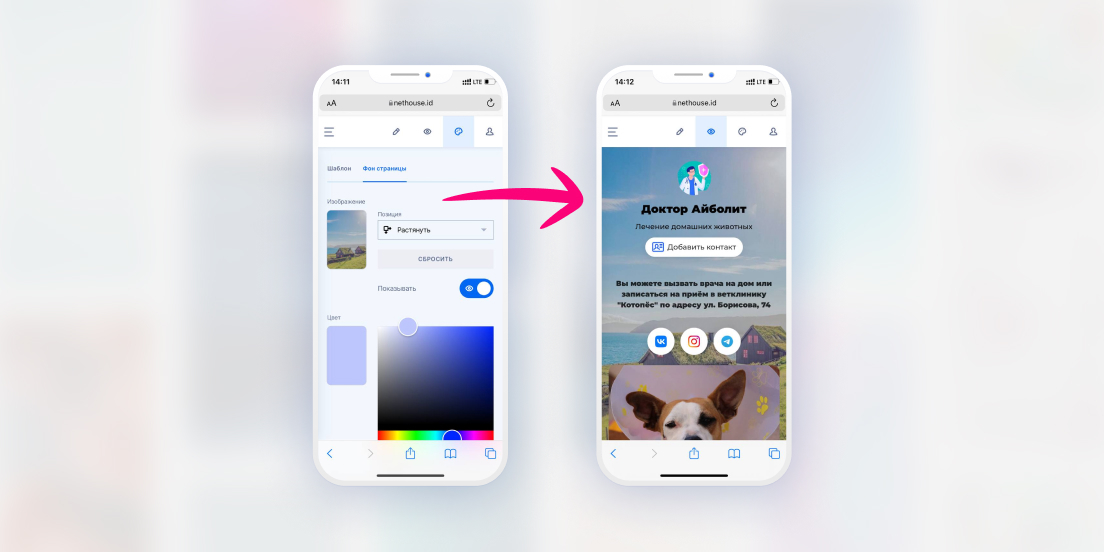 Background settings of Nethouse.id
Our free service
Nethouse.id
has a cool update: we added a possibility to change the background of your personal page and set a certain color or use an image for it. That'll help you to make your page brighter and more individual. You can change the background at the Page background tab of the Design section (click the "palette" icon to get there).
Look at the pages with the changed background:
How to create a multiple link?
Go to
nethouse.id
and click the "Try now" button. If you already have an account of any Nethouse service and you are logged in — just choose the page address and proceed to filling. If you don't have an account yet — create a new one using your email, social networks or search engines.
Why do you need to create an .id right now?
Our service is completely free. No subscription or hidden fees. Just 7 minutes, and you're done! Take a good-looking page address now, before anyone else does! Don't forget to share the result on social networks and messengers.