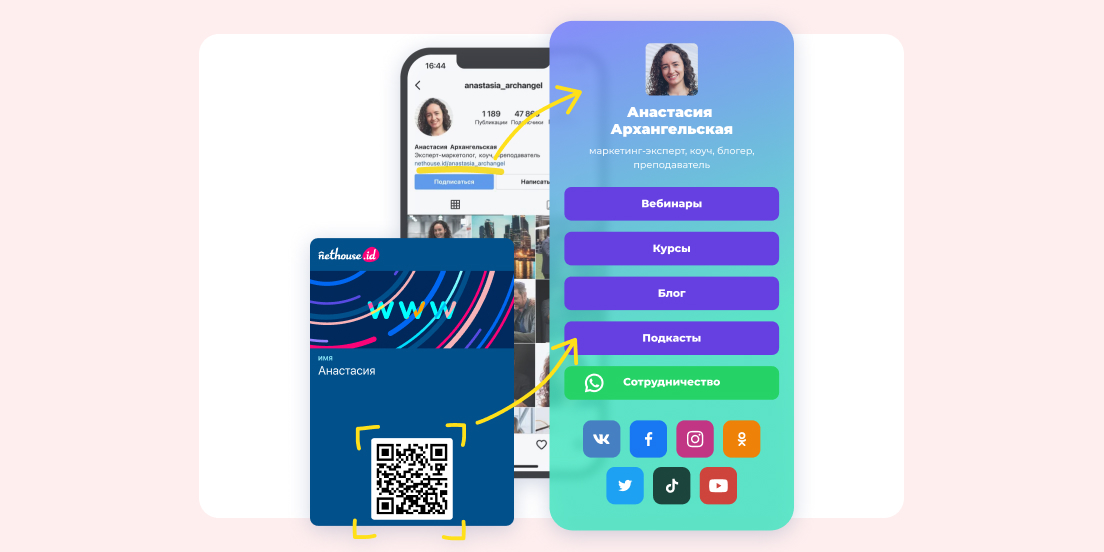 One link for all occasions...
For Instagram, for negotiations, for acquaintance — this is how we now present the capabilities of our
Nethouse.id
service.
Initially, the task of this project was to create a multiple link for social networks, especially for Instagram, which allows you to place only one active link in the profile header. We succeeded: with the help of Nethouse.id you can easily launch a mini-site with basic information about yourself or your company, an unlimited number of links to online courses, events, digital goods and services, as well as feedback through messengers. Moreover, it's completely free.
Shortly after the launch we suddenly figured out how to solve on the basis of Nethouse.id another users' problem — exchange of contacts. How does it usually happen now? At a meeting you exchange with new acquaintances paper business cards which are often lost so fast. Or you give somebody your phone number, Telegram account name or other information that is also extremely inconvenient.
So meet new digital business cards with a QR code! They are always in your phone and for sure they will not get lost or spoiled!
We can offer you three options:
1. QR code with a link to a page in Nethouse.id.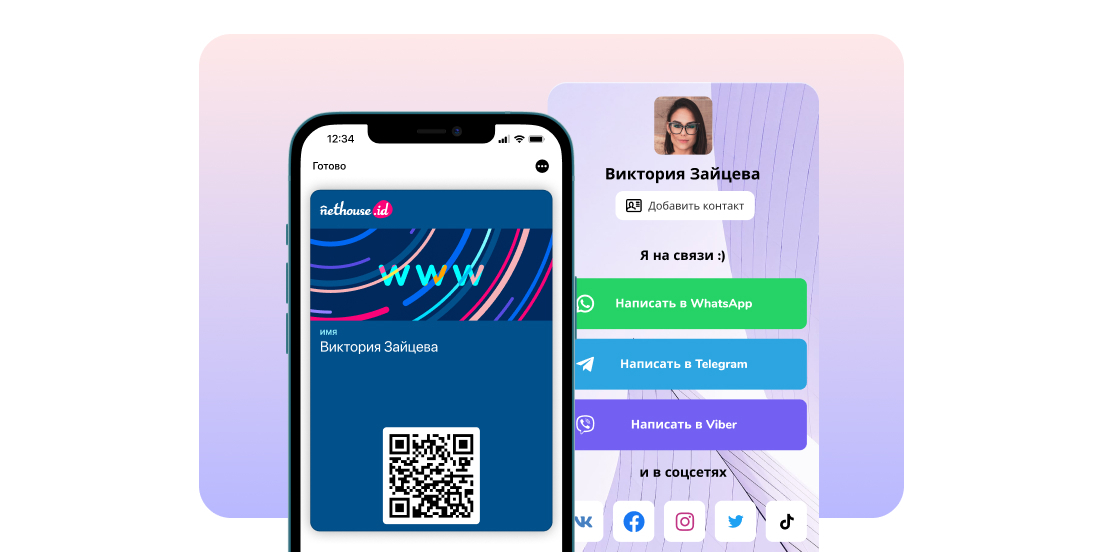 2. Digital business card that contains a link that will add your contact to someone's address book. You should prepare this business cards and fill it with the information in advance.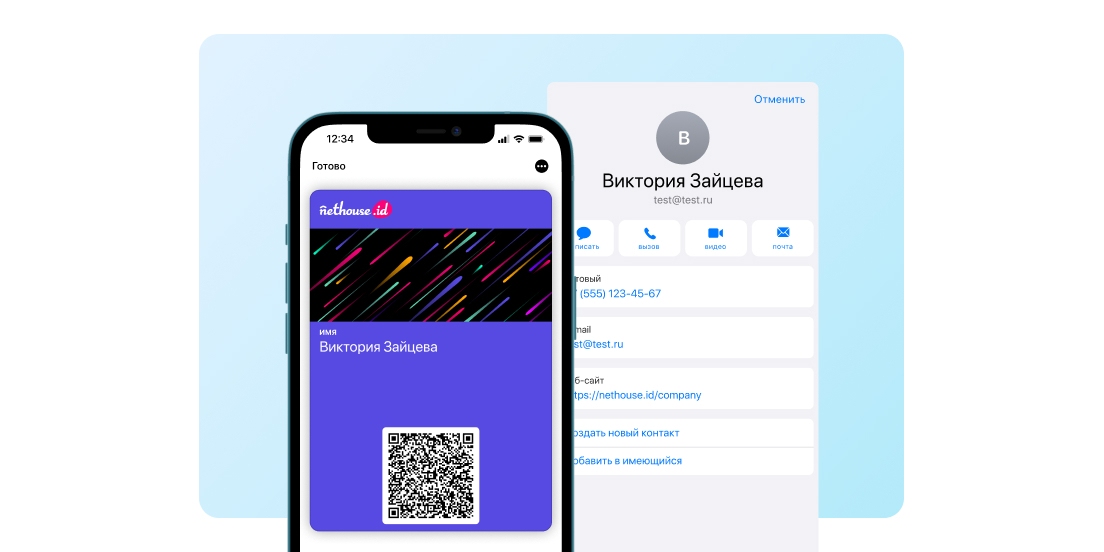 3. Private business card that is similar to a simple business card, but it can have more data, for example your personal phone number.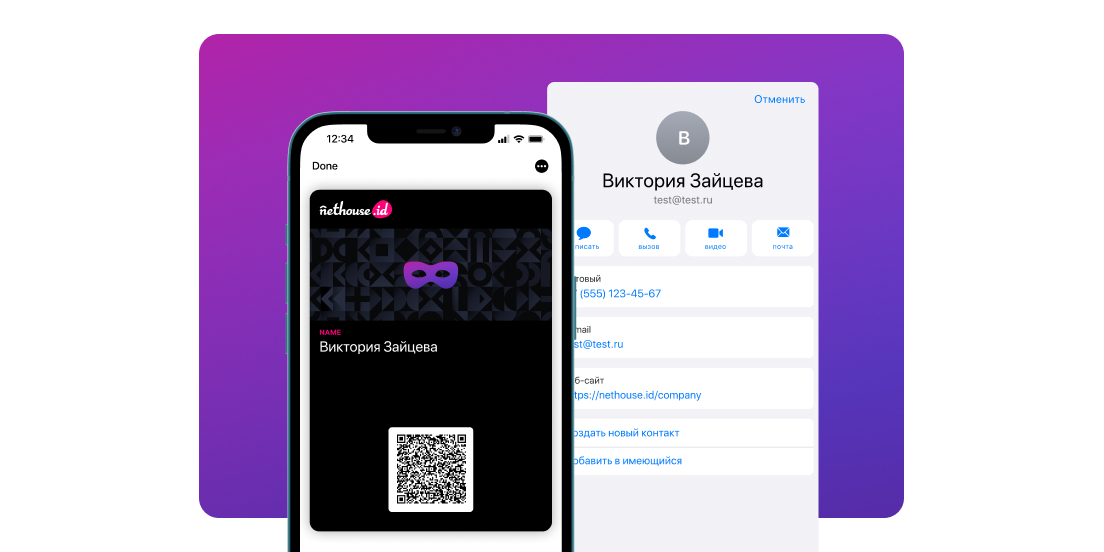 Create one or even several digital business cards and add them to your phone: to Apple Wallet for iOS devices and to Google Pay for Android devices.
And even more good news! We still have vacant beautiful URLs like nethouse.id/katya. Hurry to take them before others do it. Go to nethouse.id right now and click the Try Now button.