Just one link for all occasions
For social network

For negotiation

For introductions
No registration & no SMS ;)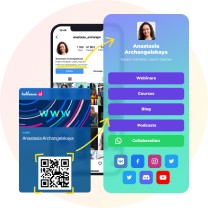 A multiple link for social network sales
Problem:
Social network allows its users to put only one clickable link in the description of the profile
Solution:
Create a good-looking page with an unlimited number of links — a multiple link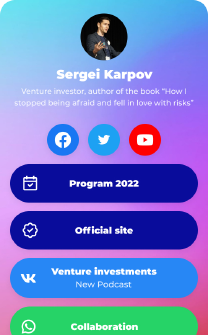 Electronic business card
Problem:
Paper business cards are not convenient and can be easily lost
Solution:
Create an electronis business card with QR-code and just show it to your new acquaintances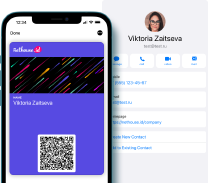 Create ID
Features
A multiple link will help you to make sales in social network and create an electronic business card with new possibilities for networking and contacts exchange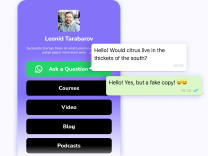 Messengers and social media
Give your clients a convenient way to contact you via WhatsApp, Telegram, VKontakte.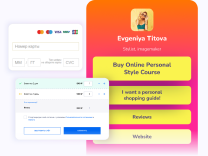 Sales and registrations
Give your customers a possibility to make a quick purchase, buy tickets, online courses and other digital content via Nethouse services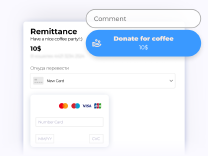 Acceptance of online payments
Accept online transfers and donations from visitors and subscribers on the page.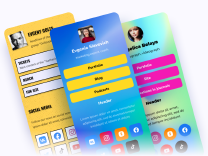 Cool templates, different blocks
We made sure that your page will be effective and selling. You just have to fill it with information.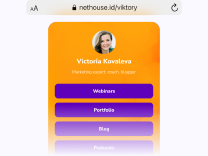 Good-looking multiple link address
An address like nethouse.id/katya or nethouse.id/company is easy to remember and makes your page outstanding.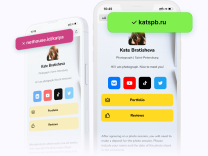 Domain connecting
If you have a multi-link like nethouse.id/katya you can add a good-looking domain name to it, e.g. katspb.ru.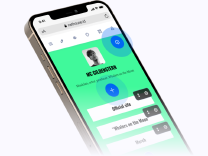 Convenient smartphone control
You don't need to use a laptop or PC. You can manage your ID with your smartphone from anywhere in the world.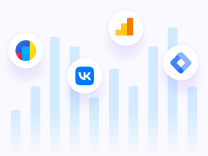 Statistics and analytics
Survey the multi-link traffic with the help of Yandex Metrika, Google Analytics, Google Tag Manager and VKontakte pixel.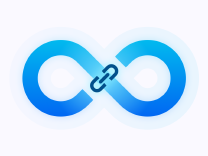 Unlimited links
We don't limit the number of your links to events, online cources, goods or content.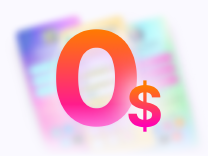 It's free!
No fees and hidden commisions.
Just 7 minutes and ready!
Is the address vacant?
Check out 🔍, if the desired address is free, and create a multi-link
Latin letters, numbers, hyphen, dot, underscore. From 3 to 64 characters.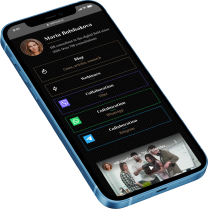 Create a multilink and an electronic business card
Get started
Choose one of the vacant names for your page, sign in and get your ID account

1 minute

Choose a template and fill in the page with necessary information, contacts and links

5 minutes

Put your ID page link into your social network profile description. Add your card to the Wallet app

1 minute
Get started
Who needs our service
Online schools and cources

Bloggers and content creators

Students and schoolchildren
Create a website for social network for free!
Our service allows you to create a website for social network, that will greatly simplify your interaction with the audience of this rapidly growing social network/
Why is a mini-website useful for social network?
Our service will help you to reach a greatest coverage of the audience with a variety of convenient marketingfunctions and also will allow you to create an effective website for social network sales.
Additional communication channels: the mini-site will allow the client to choose the most suitable way to communicate and interact with you, not limited to the "Direct" message system. You can easily add the neededmessengers, phone numberand emailto your social network website — all in oneclick!
Quick and convenient payments. Such a site for the social network store makes it possible to add different methods of payment for goods or services via the Nethouse services. It means that your customers' shopping will be as comfortable as possible.
To get, to keep, to grow: an social network website for smartphone is the best way to turn your followers into your real customers, accidental customers into regular customers and then — into your free "advertising agents".
Service functionality
You can create a website for social network online for free with a ready-made set of functions:
multi-links — you can now add more links to goods and promotions, communication channels and accountsin other social networks, special offers and contests to your social network account description;
messengers — our service will allow you to create smart links to popular instant messaging services, which are in themselves powerful saleschannels. You can also add chat bots for ordering or consulting;
the serviceallows youto create links to social media accounts, which will beprocessed by the corresponding applications, and not by the browser. So your visitors will be able to subscribe to your other pages just in one click and interact with theircontent without additional authorization steps;
you can create a microlending page for special offers and promotions, add content there, incuding multimedia one, as well as, for example, a list of frequently asked questions with answers;
fast payments module for impulsive buyers.